Cultural Events = Cultural Movements
Posted on 27th Apr 2012 by Scott Goodson in
Tips and Tricks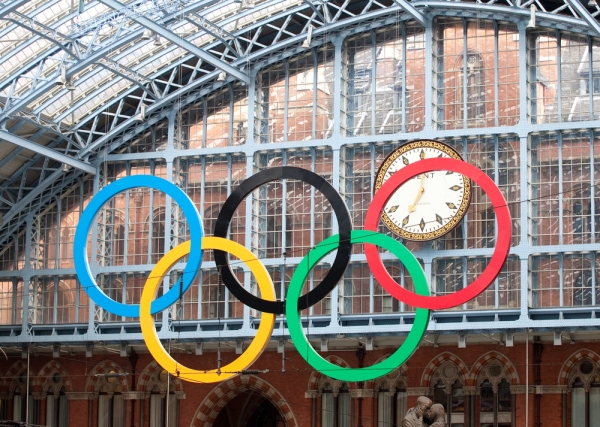 There's now officially less than 100 days until the world's attention focuses on London and the 2012 Olympics.
Of course any major sporting event – whether the Olympics or the Superbowl - is a golden opportunity for brands to race ahead not just in retail sales but in terms of loyalty. But brands can't just jump onto the Olympic bandwagon and expect instant success. Yes the advert may be clever and suitably themed but if all it does is show a brand's support for the Games, it's a huge missed opportunity.
Some brands, including Pampers UK, are already showing a winning formula. They've rolled out limited edition Union Jack 'GB' branded Active Fit diapers. This creates an instant association but they've gone one step further.
In actual fact the creation of these special diapers links back to a 'Spirit of Play' global Movement to help parents encourage their baby's development and the challenges they conquer everyday, just like Olympic athletes. Pampers have even recruited GB athlete Paula Radcliffe and her baby son Raphael to front the Movement in helping Moms and Dads reward these tiny steps, whether their child scales the sofa or runs down the hallway.
Of course brands hope that any sporting event will give them that 'Gold' moment when an athlete seems to sum up the spirit of the event. Nike's long-running 'Courage' Movement with the tagline 'Everything You Need is Already Inside' featured, amongst others, GB runner Derek Redmond's tear-jerking finish in the 1992 Olympic Games which saw him hobble to the finish line supported by his father after a torn hamstring. So unforgettable was this moment that his father Jim was recently announced as one of the Olympic torch bearers at London 2012.
So what's the secret of a good association with a cultural event?
Make it relevant – Pampers isn't a name that springs to mind when it comes to the Olympics yet cleverly all the babies are athletes in Pampers eyes.
Make it 'feel' – your heart can't help but patriotically swell when you see Nike's commercial, it ignites passion in all of us and it's something we can't help but share.
Make it Move – Inspire someone to share the Movement and you're halfway to the finish line. Tips, advice, viral videos…anything that makes someone click will get a Movement up and running.
What Movements do you think we'll see from the 2012 games? What do you think is the secret of success for a Movement themed to a cultural event? Let's hear if your ideas run Olympic rings around the rest!
Image Credit: Ints Vikmanis / Shutterstock.com
blog comments powered by

Disqus