Pampers - baby steps to movement marketing
Posted on 23rd Jan 2012 by Jim Stengel in
Case Studies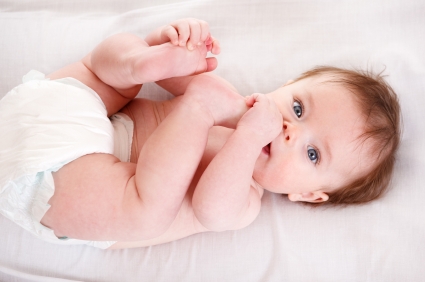 There's a new movement afoot, a new way for the world to do business. And it's inspired, in part, by Pampers.
Yes, Pampers: the iconic American brand, the first mass-market disposable diapers, a product that many of you probably waddled around in in your earliest years. But by 1997, when Procter & Gamble asked me to oversee Pampers Europe, it had become the company's poorest performer in terms of market share growth and profitability. My team eventually identified the problem: the brand was so focused on a single benefit of the product--dryness--that it was no longer resonating with the evolving needs of moms.
As I describe in my recent book, Grow, we traveled the globe to talk to mothers about their concerns, and eventually created a new brand ideal: Pampers didn't just keep babies dry; rather, it was a product that would partner with parents throughout their baby's stages of physical, social and emotional development. The result? We had a mission that inspired all of the brand's stakeholders--marketing, sales, manufacturing, engineering and suppliers, as well as consumers--and the business that brought in $3.4 billion in 1997 is now a $9 billion business.
I was continually reminded of Pampers as I served as P&G's Global Marketing Officer from 2001 to 2008, as I saw more and more that the brands that existed to improve peoples lives--to make them easier, more joyful or more interesting--were the brands that enjoyed the most success. And it wasn't just broadcasting these ideals to the consumer that made it happen; true success only occurred when everyone involved in the brand shared and embraced the ideal. Was business growth ultimately driven by brands that are truly dedicated to fundamental human values?
To a hardened corporate cynic, the concept may sound unappealingly trite. But I left P&G to follow my hunch, and partnered with Millward Brown Optimor to develop a ten-year study that ultimately proved that brands that truly resonated with people by making their lives better not only survive, but thrive. In fact, a 10-year investment in the brands I've identified as embracing and living their ideals would have beaten the return on the S&P 500 by 400%. That's enough to convince any cynic.
Identify your brand ideal. Activate that ideal. Demonstrate to your colleagues and competitors that maximum growth and high ideals are not incompatible, they're inseparable.
It's a new movement. Are you on board?
blog comments powered by

Disqus