The Changing Face of Retail - Where Fashion Meets Tech
Posted on 1st May 2012 by Katy Cowan in
Blog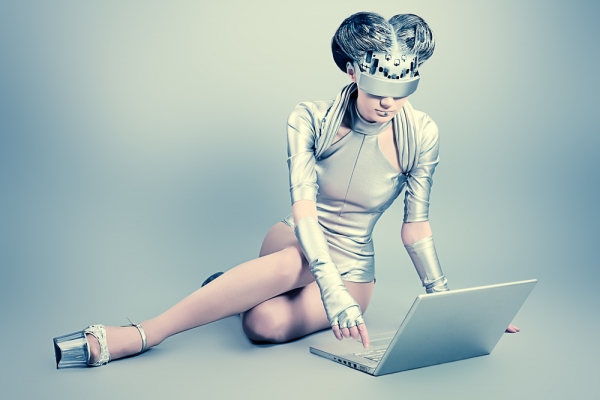 I was lucky to be a VIP guest at DecodedFashion in New York this week, a new annual conference that brings the fashion and tech industries together for the first time, offering the very best innovators, brands and creative firms from across the globe.
Speakers included founder of Tumblr David Karp, Amy Cole of Instagram, Carla Dunham of Saks Fifth Avenue, fashion designer Rebecca Minkoff and Stacey Bendet of Alice+Olivia, amongst many more. This panel of experts came together in various talks throughout the day to discuss everything from content-driven commerce and the secrets of social curation to consumer-powered design and tech innovation in fashion.
One theme that continued to stand out was how the Internet and our browsing and online buying habits are completely changing the entire fashion and retail business. Brands have to innovate to keep consumers interested in their garments and accessories, and they're using social media and the web to stay in touch with consumers and create a more personal, targeted shopping experience overall. But it's only within its infancy, stated Lawrence Lenihan – founder and managing director of Firstmark Capital. He said it was a very exciting time for fashion and that we could expect huge changes in the years to come, particularly as we seem to have an insatiable appetite for online fashion and content.
So where will the industry go? It's impossible to tell. With the many brands and designers there, they all agreed – we're still in an era of discovery when it comes to digital, but that content is the one thing people want the most. Deborah Lloyd, president of Kate Spade New York, said that social media should be used to tell your brand's own story. And how visual platforms like Pinterest and Instagram are perfect for fashion as they help retailers and designers to share, engage and even gage customer feedback, all at the click of a button.
Carla Dunham of Saks Fifth Avenue was talking about how social media is helping to shape their retail lines. For instance, they might post a new designer shoe onto their Facebook Page and based on the response they would know whether to boost stock levels in preparation. All agreed that this closer, customer relationship is a great thing and one that should be embraced at every opportunity. Pinterest, Instagram, Tumblr, Facebook – you name it, these big names are trying them out and getting a wealth of benefits from doing so.
But there's more to fashion than brands and retailers because with every revolution comes an army of disruptors. These are the kind of people who spot an opportunity to solve a problem and disrupt an entire industry.
In this case, we have things like Lyst.com, which boldly states how it's a 'better way to shop'. Using the growing trend of 'content curation', Lyst.com is a social shopping site that helps you to discover the best fashion out there through other people. You can follow your favourite designers, boutiques, bloggers and stylists and see what they're recommending through your own home feed. Speaking to its CEO and Co-Founder Chris Morton, he said that they believed 'social' was going to become a big part of how we shop. Chris claimed that we are increasingly buying clothes that other people recommend and so they're creating something that adheres to that trend.
We also have clever new sites like I Like What You're Wearing – ILWYW.com – where its founder Olivia Gossett is starting a movement against a stagnant fashion industry by exposing rising designers and giving people access to unique pieces through a shoppable online magazine. It's a kind of editorial meets e-commerce site, becoming the first of its kind in the world. Olivia has recognised how we're all becoming 'clones' and that there's a growing call for unique and personal fashion. She is solving both problems while giving designers a fighting chance against the corporate giants of the retail world.
Then there's Buyosphere.com, a place where you can find that perfect little something without spending hours trawling the web. One of its founders Tara Hunt said she came up with the idea when trying to find a simple black skirt online and failed miserably. Dressed head to toe in clothing from her own site; Tara talked passionately about how people can ask questions on Buyosphere.com and quickly find what they need. She said how we just don't have time to shop anymore and hopes that she's addressed a niche in the market.
These three different offerings all have one thing in common. They're making the best use of technology to solve problems within the fashion industry. They're addressing the issues consumers face when trying to purchase clothes or accessories. Can't find the perfect jeans? No problem, ask Buyosphere.com. Struggling to stand out from the crowd? Visit ILWYW.com to get innovative, high quality design straight from rising designers. Want to know what other people are wearing? Get on Lyst.com and be inspired by the people you admire.
And when it comes to the brands, retailers and designers – they're all innovating to stay ahead of the game and ensure they remain on consumers' radars in an increasingly tough economic climate. They're listening to what their consumers want. They have access to free and convenient focus groups like never before. What is the future of retail and fashion? The people and new technology will decide.
blog comments powered by

Disqus