Tapping into 'Cool' and getting personal: Reinventing your established brand
Posted on 7th Feb 2012 by Katy Cowan in
Blog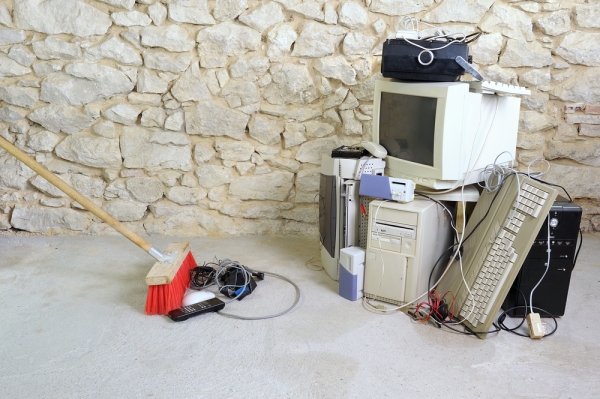 How on earth does a traditional global tech firm reinvent itself as something cool and edgy to appeal to a new generation? How can a brand that has been around for 40 years selling computer processes relate to young people on a more personal level?
The answer lies with Intel and its recent team up with Vice Magazine. Together, they've launched 'The Creators Project' – a website that showcases, champions and brings together creative talents throughout the globe.
The partnership means Intel can be 'cool by association', borrowing some of Vice's edgy credibility that makes it so popular with the magazine's fan base.
But it's not just about 'being cool'. That alone won't make a difference. Intel understands this and that's why they have found a clever way to emotionally connect with their customers. By building a new online community to support the very people who buy their products and services.
As one of their biggest target markets is the creative industry, it made complete sense for Intel to be involved in something that would help them.
By caring about their customers and addressing the so-called 'starving artist' cliché – they have managed to transform their image of traditional tech giant into a brand that people can relate to.
They're actually building real relationships with their customers. That's a phenomenal step away from the company's usual array of one-way television or print advertisements. They know that the happy Intel jingle probably still sticks in people's minds but they also know that a jingle alone won't keep customers or attract new ones in today's digital era.
Speaking of the digital revolution, Intel is savvy in its new partnership with Vice Magazine because it understands the power of social media. It knows that 'The Creators Project' is something that will become viral amongst a community of artists, filmmakers and designers who all share the same passion and common goals. By launching something that supports their needs, they'll naturally share the site with their friends, making it a hugely cost-effective word-of-mouth advertising campaign for Intel.
Smart brands know that online is where it's at. They know that one-way advertising doesn't cut it anymore. Today, they have to tap into people's passions. They have to seek out cultural movements and adapt to them. Like with Intel, they're realised that they can support the very creative people who buy their products and services. It means they can now connect with a wealth of new customers and firmly cement their place in our daily lives.
I wonder whom Intel will target next? After all, we all use their products, no matter who or where we are in the world. Think about the endless opportunities to grow its customer base! Families, mothers, marketing and publishing leaders – they're all there for the taking. It's just a case of finding ways to connect on a more personal level.
Of course, the next big advertising campaign by Intel is planned for April 2012, showcasing its new 'Ultrabook' concept. The new product behind Intel's biggest-budget marketing push since 2003 - is set to go up against Apple's MacBook Air.
It will certainly be interesting to see if and how Intel gets personal on this one.
blog comments powered by

Disqus