A rebel with a cause
Posted on 2nd Apr 2012 by Scott Goodson in
Blog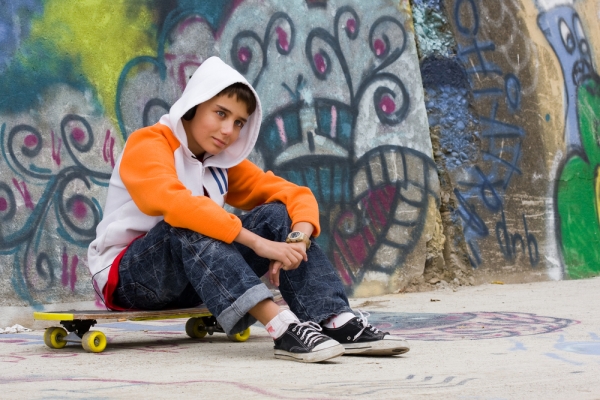 We already know that if you're a brand, to connect with teenagers you need to have a purpose. Dosomething.org is an organization that does just that – it brings together teens, brands and causes.
For this group, those aged between 13 and 25, obviously the cause is the effect – it has to be something easy to participate in, current, and according to Dosomething.org data, ideally executed via text. Unsurprisingly, texting was the way to capture attention – the open rate for mobile in their research was around 15 times higher than email.
The fact is that if you get teens interested, they're one of the strongest advocate groups you can reach. The research shows an amazing 94% of them want to get involved. And you can see their effect – they're the ones who helped spread the word about Kony 2012. The ones who sent an incredible million pairs of jeans in just one month to 'Teens for Jeans' campaign and who are right now spreading the word about Toms shoes 'one-for-one' campaign on Twitter.
There are many ingredients a brand needs to mix in to make a teen campaign a success. Not only does it have to be easy to get involved, it has to be authentic to the brand. Just as with Cultural Movements, you can't just align any old cause with a brand. It has to relate and stem from the very heart of the brand, because these teens are more savvy than you think. They're inherently cynical, which means that they can see right through any ploy to simply boost sales.
But above all else it has to give 'instant' results. Dosomething says any campaign targeting teens has to have a result that they can see – a tangible and real result of their effort. So by sending in a pair of old jeans, they know exactly how they've helped. Just as with our The-Girl-Store.org Movement for Nanhi Kali – there were real photos of Indian girls, and you could choose what supplies to buy to help each of them through their education.
So really, it turns out teens are actually just like the rest of us. We'll participate and spread the word for a Cultural Movement we believe in, as long as it's authentic, simple to get involved, has real, tangible results and communicates with us via the medium we like best. Smells like teen spirit to me.
blog comments powered by

Disqus