The Smart way to market a car
Posted on 31st Aug 2011 by Scott Goodson in
Case Studies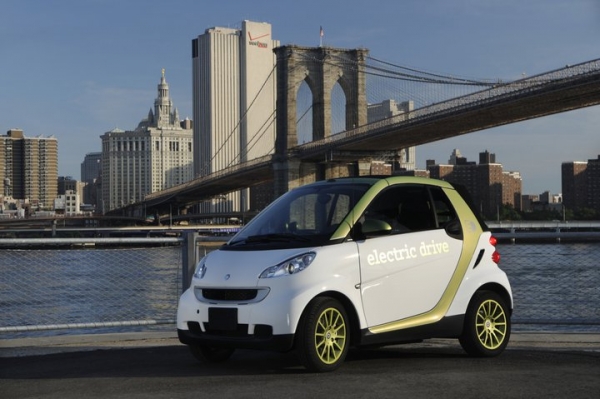 Here's a question: how do you turn something small into something big?
Making one of the tiniest cars on the road stand out amongst its sizeable competitors was our challenge for smart USA.
So what did StrawberryFrog do? We got smart. We didn't spend mega bucks on TV ads or costly promotions. We avoided the traffic jam altogether and sparked a Cultural Movement by tapping into an undeniable truth that blights society today - that we're all guilty of dumb, mindless consumption. Of making dumb purchasing choices. Of cluttering up our lives with pointless gadgets and 'things' that we don't really want, use or need.
The message in our manifesto was simple – be smart and think about what you're buying before you buy it. Don't buy everything, just the right things.
And as it turned out, a heck of a lot of folks agreed with us. Our Against Dumb digital and social media campaign quickly got plenty of online attention. Heck yeah, you said. We buy dumb stuff everyday. Why do we do that? We're smart.
We ran tiny online ads, making use of the most smallest of spaces. And of course, we ran a trade-in promotion. But it wasn't your usual swap shop. The Great Dumb Trade In asked people to visit the smart USA page on Facebook and share the dumbest things they'd bought. We invited folks to vote for the dumbest of all. With the winner being able to trade in their 'thing' for a shiny, brand new smart car.
We had it all. Portable hot-dog cookers. A cow suit. It sparked people's imaginations. It got people talking and thinking about how they could free-up their lives from dumb, mindless over consumption.
During the campaign, smart's Facebook fanbase grew by more than 750%. Daily comments and likes increased by more than 189%.
And month-by-month smart car sales more than doubled during our effort as people realised that their big, over-sized gas guzzlers could also be…well…a little bit dumb.
Against Dumb was even named as one of the 10 best campaigns of the year by Forbes magazine.
Now that's what we call smart.
blog comments powered by

Disqus