Social Engineering - new possibilities in Movement Marketing
Posted on 21st May 2012 by Sylvia O'Hagan in
Blog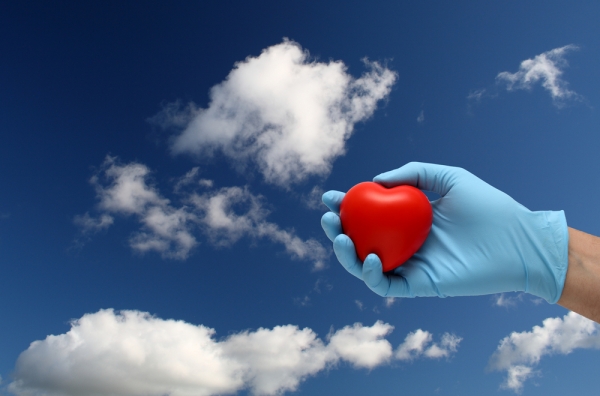 Just weeks before its monumental IPO, Facebook made headlines again earlier this month when it took on a cause and sparked much change for the better. On Tuesday, May 1st, Facebook added a section to its health and wellness section where users could announce they were organ donors, and even link directly to the organ donation facility in their state to register.
The Facebook push resulted in an unprecedented spike in registering organ donors and some critique of the social network for taking advantage of the fact that half of all Americans are on it to push a cause it decided to undertake (the idea was said to have originated from Mark Zuckerberg's girlfriend, a med student, and the Facebook founder's friend Steve Jobs organ need when sick).
But when you witness the amazing results of the campaign (100,000 users indicating they want to be organ donors by EOD) and the dire need for donated organs (18 people die every day waiting for one), the question becomes why not harness the power of social media for needs other than personal and brand relationship building?
And, are there any takeaways on the phenomenon of social engineering – in addition to Facebook's organ donation plan, think Egyptian uprising, Occupy Wall Street, KONY 2012 – that marketers can bring to their business plans?
Scott Goodson, the founder and CEO of StrawberryFrog – the innovative, indie global advertising agency – has penned a book on the topic - "Uprising – How to Build a Brand and Change the World by Sparking Cultural Movement".
In an article for Harvard Business Review, Goodson noted that "something has changed in the culture over the past couple of years…blame it on global economic pressures, general restlessness, or the new hyper-connectivity that enables people to instantly organize around causes and hot-topics. It's probably some combination of all of these factors, but the net result is that we, as business leaders, are now dealing with a populace that is more socially engaged, more aware of what's going on in the world, and more hungry to get involved and be heard on various issues."
In a phrase coined as "movement marketing", Goodson suggests businesses think more about sharing than selling by doing actions that will help them form a stronger connection to the public, which will help build and support their brand in the long run. Ideas like rallying support for worthwhile causes, supporting individuals or organizations making a difference in society or helping an innovator bring forth a new idea are some.
At the most basic, no matter how much a brand is willing to test the waters of the movement marketing concept, or social engineering, there is certainly something to be learned of the Facebook inspired organ donation registration boom and businesses that have included raising the social consciousness as part of their marketing plan, like Tom's Shoes and Seventh Generation… the public at large is listening and inspired by messages that appeal to them at a level beyond what they would expect from a corporation.
And, at the core of this engagement is the message a brand is utilizing social media to diffuse, which must always involve content at its motivating, inspiring best.
This article was originally written for Moveablecontent.com
blog comments powered by

Disqus