Ideas Worth Sharing
Posted on 16th Apr 2012 by Kateryna Topol in
Blog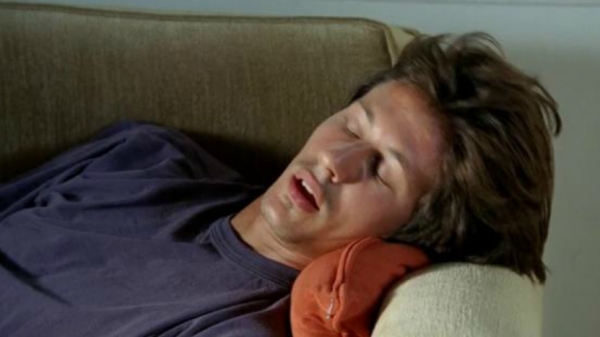 When fighting for ears and eyeballs we are also fighting for a reaching hand. The hand that pulls not only its wallet out of the pocket but takes out the smartphone and tells the world that they dig your brand.
You can pay people to talk or you can just be worth talking about.
Either option comes at a cost. This cost goes way beyond the dollar. This cost, is the value of your big idea. Its simplicity and accessibility is the only thing that matters when it comes to shareability.
A way to a successful big idea is to create something personal and something awesome.
There are ads that touch your soul if only for a brief moment. And then there are the awesome ads, the ads that go beyond the traditional. Events, ambient, games. Things you can touch, play with, things you can take home. Those are the ads that really break through the clutter. The awesomeness of those ads, those campaigns, is always in the reward.
Drum roll client panic: we don't have money for rewards.
But here is the thing: we have the internet, people like it, and believe it or not people like people. So enough with the coupons, useful is the best reward.
When Heineken was trying to get their new messaging through they did not discount or giveaway cases of beer, they simply helped people meet people during the Open'er Festival using QR codes. 5000 people participated in a matter of few hours.
In 2010 Canon brought up their market share to a record 67% by tapping into a simple insight: inspiration. By creating a platform for photographers across Australia to play and share their photos through photochains they were able to get through not only to Canon users but convert competitor users as well:
Nike has always been good with creating useful ideas by creating apps. The best thing about apps is that they allow for long-term usability and direct interaction. The device is already in consumer's hand and by developing a useful app you are putting your brand in that same, hard to reach hand. When Nike created Men VS Women virtual race they begun a revolution by simply tapping into a battle that has been around for ages.
In all three instances there were planning and activation costs but not a dollar was spent on product giveaways or discounts. The idea is always built on relevance so finding the right insight is half of the job, the rest is all about putting a unique twist on it.
A big idea has a tendency to create a community and nothing puts your brand top of mind faster than a community of fans and conversationalists. So make something useful. Make something worth sharing.
blog comments powered by

Disqus